Gold sale brings cash money
Instant cash
Current gold price rate
Free consultation
Immediate, fast and fair transaction
Professional, safe and competent gold evaluation and examination
Trust and confidence built and earned during the long years of experience
Serious, quick and easy service
Non-binding price quotation for your jewelry made of gold, silver or platinum
Buy and sell of diamonds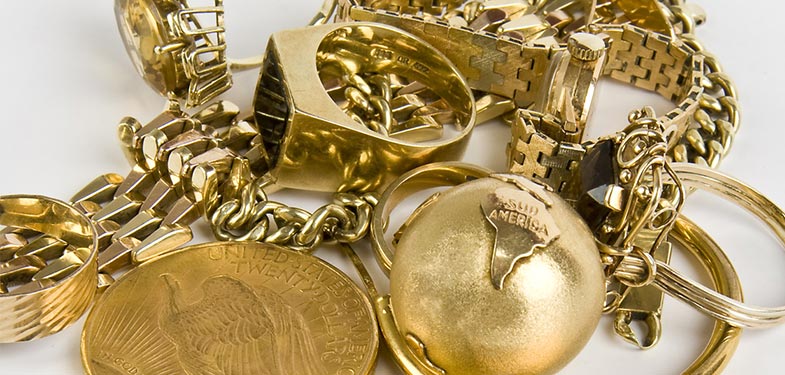 Sell your used gold or intact gold jewelry in Berlin Charlottenburg or simply send it per Post from Home. Our Juwelier und Leihhaus shop in Berlin Charlottenburg at Theodor-Heuss-Platz is specialized in buying and selling of gold. We buy everything made of gold and the condition does not matter to us.
Whether your gold jewelry or dental gold is damaged or worn out- our buying services in Berlin pays for your gold and silver items in any condition. We have particularly focused on the recycling of gold, such as scrap gold, dental gold, gold coins and watches, as well as buying of gold jewelry. For over 10 years we buy and sell jewelry with a history.
Why used gold is worth selling?
When your old gold is left at home, it does not bring you anything. In the last five years the gold price has increased almost twice. Some analysts estimate that the price of gold has already reached a peak and will only decline further. Do not wait to sell your used gold and buy something that brings you more joy. Cash is always cash. To buy a new car or a bread can be done with cash only. How does the sale of used gold works?
The sale of used gold in Berlin is very easy. Bring in any broken or unwanted jewelry. We will sort it according to the different alloys, measure its weight, and assess its quality right on the spot. We will provide you with an instant price quotation.
The gold price is determined according to the gold alloy. If your ring has a stamp of 333, that means that there is 33.3% gold content in one gram.
We pay you the cash immediately.
The gold price now is very high therefore use this benefit and take advantage of the high gold prices. Sell your used gold per Post
Contact our gold buying locations when you want to sell your gold items. In Berlin, Brandenburg we always offer you the best prices for your used gold and jewelry based on the most current daily rates. We will pay you cash on the spot for it!
We evaluate your gold jewelry and assess its gold content right on the spot and directly in front of you. In regard to diamonds and coins, our trained gold buying professionals will also take the collector's value into consideration and assess it.
As a competent professionals we distinguish between pure gold and fine jewelry value. If we can further sell your jewellery, you will be certainly offered a higher price.
In Germany the gold is differentiated between 8 Ct, 14 Ct, 18 Ct and 22 Ct. The gold jewelry would be seldom produced in 24 Carat.
Sell your used gold directly in our store
Our personnel will not charge you anything for the analysis and evaluation of your gold jewelry. Here at Juwelier & Leihhaus in Berlin Charlottenburg you will receive your money directly in cash.
Every visit in our shop is worthy because our offers are free and without obligations.
If you like to be prepared in advance before your visit, you can sort your gold items according to their stamp. 333 gold means that the gold content is 33.3%. If the stamp is 585, that means that the jewelry has 58.5% gold.
If you are looking for a reputable diamond buyers in Berlin, you are also at the right place. Our trained professionals are specialized in buy and sale of all type of diamonds.
If you do not live in Berlin or in the surroundings but you want to sell your used gold, silver, platinum, gold teeth or diamonds, you ca also do that online:
Simply fill in the accompanying letter at our website, specify your contact details and just send it all together with your insured gold items to our gold buying locations. Upon receiving our personnel will submit you a price offer. If you agree with it, we will transfer you the money, including the previously incorporated shipping costs. If you do not agree, we will send you immediately your items back.
Should you have any further questions, please call us: 030-61291170 or send us an e-mail to: info@juwelier-leihhaus.de. We would be very happy to assist you!
Information about gold sale and purchase
Easy purchase of gold jewelry from whole Germany
Welcome to silver purchase in Berlin
When purchasing gold your trust is important to us
Visit our gold buy and sale services in Berlin Charlottenburg at Theodor-Heuss-Platz
Gold sale online– quick, safe and now easier than ever
Sell silverware in Berlin and Brandenburg
Silver jewelry and used silver
Sell your old gold – in Berlin or per post from whole Germany